-1 minutes read - 221 words - by Rebecca Duftom
This website covers my evolution as an artist over the last 30 years. I included some of my earlier works in colour pencil and pastel from the 1990s. Since then, I've since explored acrylics and watercolour, but I always come back to drawing.
I never went to art school – I think it would have destroyed me. I've taken some technical workshops and I attend regular coaching and critique sessions with mentors. I prefer to experiment on my own and work intuitively.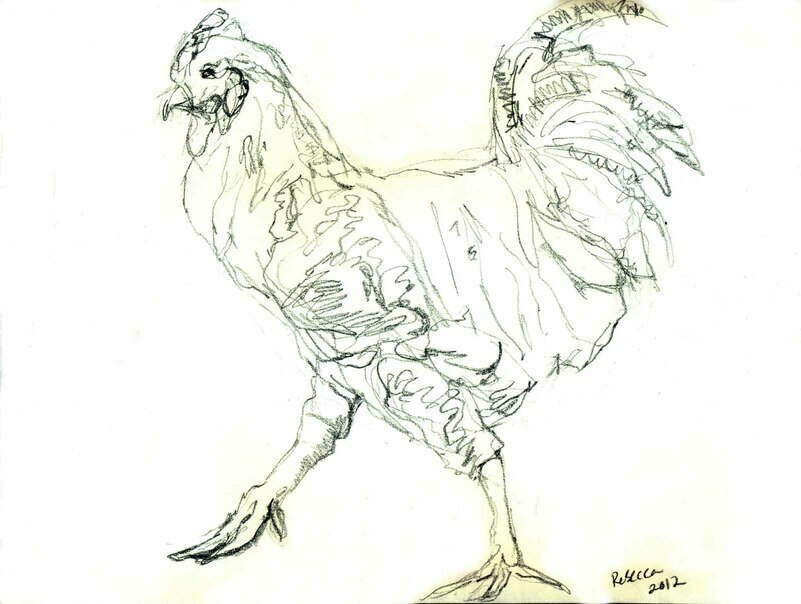 Chicken by Rebecca Dufton, 8.5 x 11 inches, pencil on paper, available
Colour, line and texture are the key components of my work. To me, expressive lines are more authentic and interesting than a controlled, photo realistic approach. I like art that challenges the viewer. I prefer not to follow rules and "the right way" to do something. I tend to choose subjects that are less conventional and often overlooked. Pigs are one of my favourite subjects, although landscapes are definitely a much easier sell. I paint what I love.